Magnolol and honokiol are the main components of traditional Chinese medicine Magnolia officinalis; they are isomers. Magnolol and honokiol both have significant skincare benefits.  There are differences and similarities in their pharmacological effects.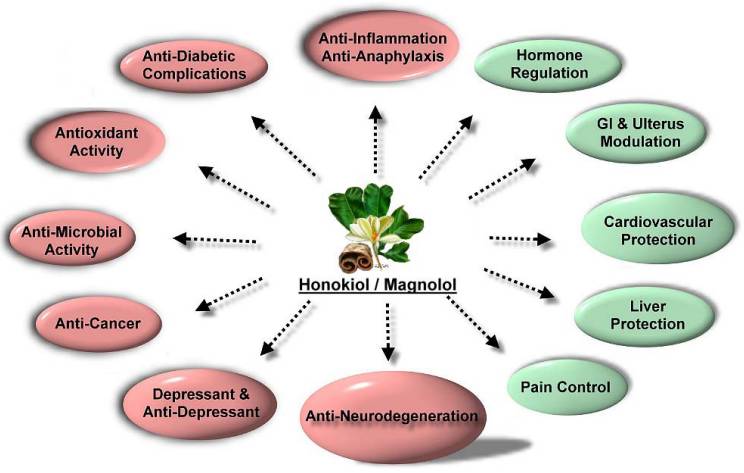 Differences Between Honokiol and Magnolol
Magnolol and honokiol are isomers of each other. Their chemical properties are similar, but their physical properties are quite different.
 
Magnolol
Honokio
Molecular Formula
C18H18O2
Molecular Weight
266.0g/mol
Molecular Structure
Melting Point
102℃
87.5℃
Function
Both magnolol and honokiol have antibacterial and anti-inflammatory activities, and their effects are very similar. However, the difference between the two is reflected in that magnolol is more irritating than honokiol in daily cosmetics. Therefore, honokiol is more favored by formulation engineers.